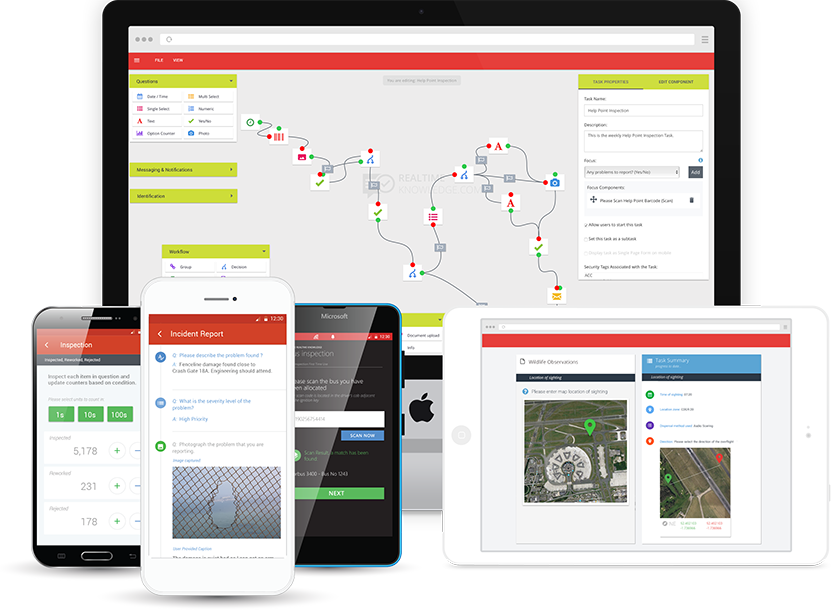 Optimised for any device
Our user centric design ethos means that all aspects of the product have been conceived and tested with ease of use in mind. Design, automate, and report within an adaptable Web based environment without writing any code. Packed with a host of user-friendly features it is clear and easy to use by teams and managers both on the ground or back at the office.
All the technological benefits of secure and systematic information storage and retrieval come as standard too. Realtimeknowledge.com works and syncs between all desktop, tablet, and mobile devices allowing immediate input and access to a huge range of information.