Birmingham Airport
Birmingham Airport is the starting point for more than 140 direct worldwide destinations and handles almost ten million passengers every year. The 150 companies on site collectively employ more than 7,000 people.
As a business it has passenger safety and minimising its impact on the community at the heart of operations: a vast and complex responsibility. Compliance and procedures are vital, and thousands of essential processes are carried out every day.
Enter Realtimeknowledge.com to make mapping and reporting those procedures more straightforward and ensure information is immediately available and useful.

You don't need lots of training or support, it is simple and intuitive.
Quote by Chris Wilson

The airport has worked closely with Realtimeknowledge.com, to develop a reporting system that simply makes their business perform better. It's enabled them to work smarter and has been embraced by staff as a liberating and exciting new way of working.
Chris Wilson, Head of Operational Performance and Planning at Birmingham International, explained: "Airports, like many large organisations, are full of paper and manual processes that are collected, documented and distributed in a variety of ways.
"There is a real desire to improve these processes, but if tackled in isolation on a case by case basis, we could end up with a multitude of disparate systems, each bringing their own overheads."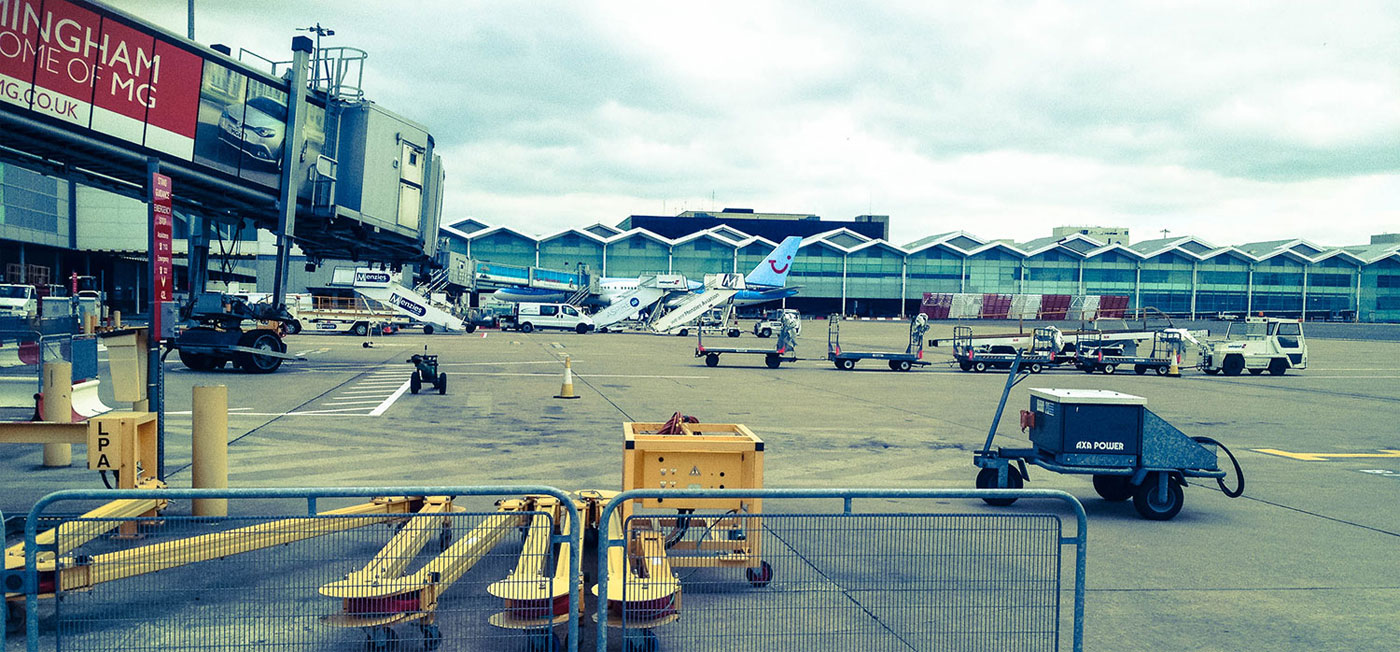 "When we discovered the work what Realtimeknowledge.com were doing, it really did look to be something different which could help us with many unique challenges.
"We've worked together for 12 months now to create an off-the-shelf product that can be developed to exactly what we need. We've seen real potential to replace many of our paper processes with more intelligent ones.
"It enables us to share information by using smartphones, tablets and computers when we previously communicated by fax or phone. The system tells you what you need to check so we have confidence in our data and can use it to our benefit.
"We also worked closely with Warwick Business School to assess the tangible benefits of using Realtimeknowledge.com. Their initial findings showed that by using Realtimeknowledge.com for our top five time-consuming tasks, we saved 15,060 minutes (or 251 hours) within a month, equating to a cost saving of £3,777. We have hundreds of reporting tasks for which Share could be used.
"But cost saving is only part of the equation. Equally important is the greater reliability for assurance, audit, compliance and efficiencies in having rich data to hand."
"Everyone in the airport who uses Realtimeknowledge.com says 'You know, I could do this with it, I could use it for this, I have an idea…' so it's making us think differently and more efficiently. Its potential is massive for us; we believe it is new and unique in the market and has great potential to improve many processes in a variety of environments.
"When we took the concept to our executives they asked how the teams who use Realtimeknowledge.com got on with it. The answer was simple – give it to people and within ten minutes they are away. You don't need lots of training or support, it is simple and intuitive."
Outcome: Birmingham Airport has adopted Realtimeknowledge.com software and continues to roll out the system across its vast network.
To find out more, please contact us at tellmemore@realtimeknowledge.com