We are delighted to have won the award for Best Small Business at the annual AOA awards this week.
In a glittering ceremony at London's Hilton Managing Director Matthew Pearson and Lead Consultant, Ollie Howes donned their DJs to collect the award which was given to realtimeknowledge.com in recognition for the difference the product has made to the efficiency and responsiveness of reporting across client airports.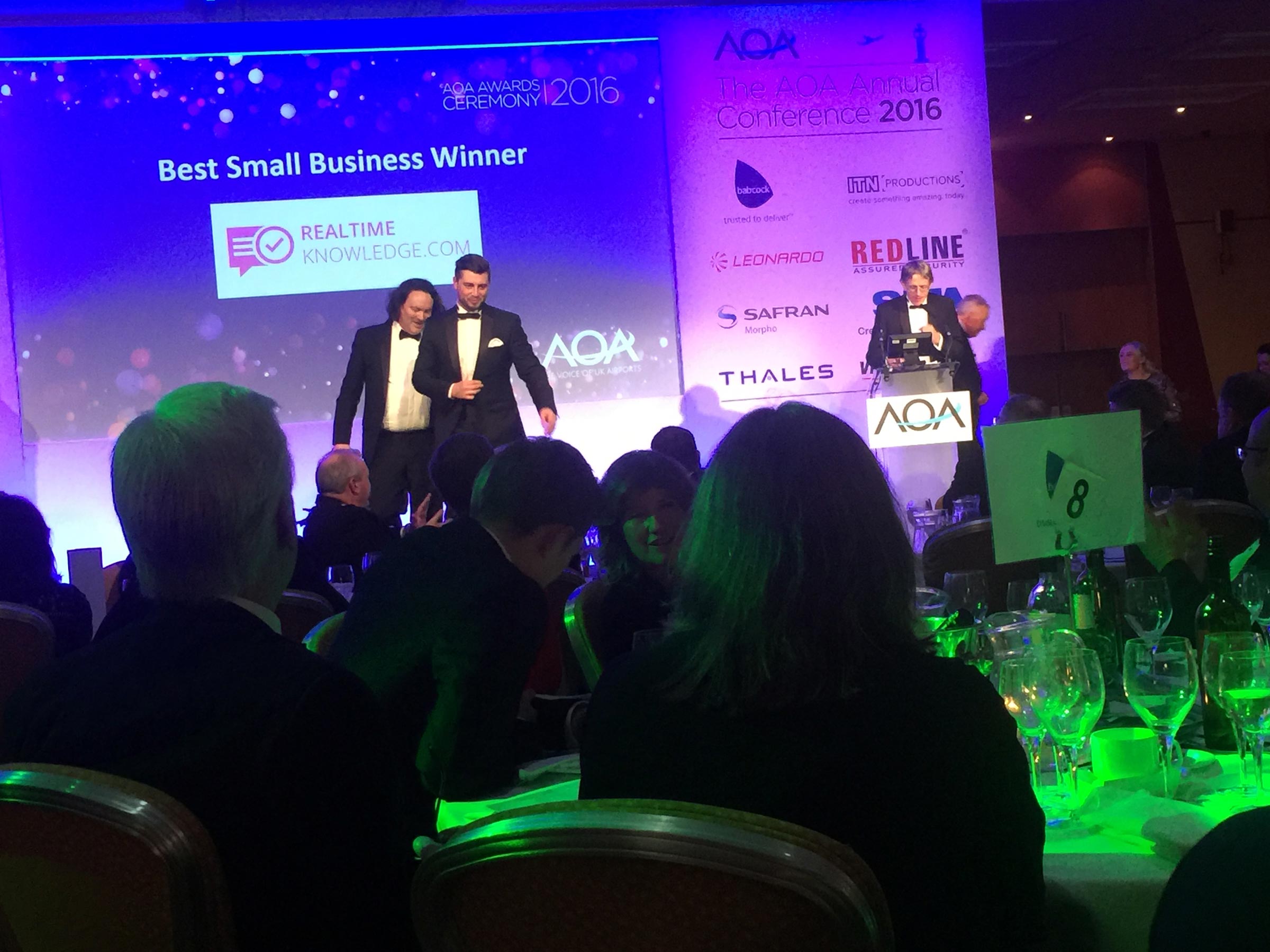 We would like to thank our industry partners and particularly Birmingham airport who have worked closely with us to enable the development of a user-friendly, information-rich system that gives real time results in the fast-paced world of the airport industry.